Tuesday, October 17, 2006
Tuesday, October 17, 2006 | Original Musings by Jen
|
Edit Post
While browsing Sharper Image online today while looking for a piece of luggage my friend has, I realized a few things...... sharper image just isn't a place for men and their toys. They have so much more to offer....

They bring back versions of our favorite 80s toys. Yes, we had a pair of these and I'm not so sure they're not out in the garage with my brothers Teenage Mutant Ninja Turtles and GI Joe Sets.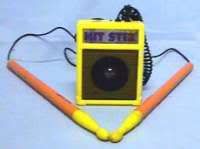 For a mere $29.95, you can relive those childhood memories with the updated version:


Also, when we were kids, if we wanted to play Star Wars, we had to use the tubes from Christmas wrapping paper to be a sword or a lightsaber.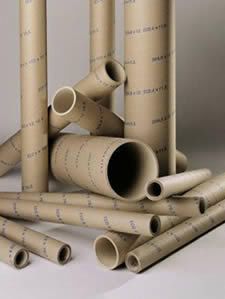 But thanks to
sharper image
, you don't need that kind of imagination:



Have a stalker on your Christmas list? SI advertises this item as:


Clearly hear conversation-level sounds from a discreet distance of 300 feet!




Turns out, Mom can have fun at sharper image with the wide variety of, *ahem*, personal massagers they have.....


According to Sharper Image:

raceful 9-inch personal massager delivers soothing oscillating vibrations whenever and wherever you want to relax, ease tension or just feel good.

Powerful-but-quiet single-speed motor is vibration-dampened so massaging action is focused in the soft, flexible, spring-mounted head — and not in your hand.

Cordless design never needs batteries.

Weighs just 9 oz

Not to mention, you can get a 2year replacement warranty on that. And if the simple massager isn't enough..... they also have an alternative.....




So, what did we learn today kids? Yep, Sharper Image is no longer just for dads.

I never did find the suitcase I was looking for, but found lots of other things that might make it's way under the family Christmas trees this year...... and that sharper image gift certificate isn't just for the gadget geek anymore...




Share