Saturday, September 30, 2006
Saturday, September 30, 2006 | Original Musings by Jen
|
Edit Post
Whatever you do, you need courage. ~ Ralph Waldo Emerson

There are different kinds of heroes. There are ones that get all the recognition are on the news and who people talk about. Most heroes are quiet, and don't get the recongition they deserve.
Some might say my Grandfather was a hero because of his actions in WW2. We was officially injured 9 times. He earned a purple heart and a few other awards and metals for bravery and other acts. (I need to write down which ones). They are in a shadow box on the living room wall in my grandparents house. Being on the beach in Normandy and surviving is an act of heroism (and in his case, a lot of luck). But that is not the reason I think he's a hero.


He's a hero because despite a lifetime of hardship (most of it due to physical problems incurred from his injuries and would affect him the rest of his life), he was the most upbeat and optimistic person I know.

I could count on one hand how many times he said something negative about another person. He took pride in working and working hard. He took pride in his family and they were his life. His pride shows in his workmanship, as he has made over 2 dozen clocks that still hang in their home.
At the end, he could barely see and could barely hear. You never heard him complain and he was always worried about others, especially his wife. His grandchildren and great-grandchildren brought him enormous joy. The last time I saw him before we went to the hospital, he grabbed my arm and pointed at my grandmother who was passing through the room and said, "there goes my angel."
I know there were days where the pain had to have been almost too much as the cancer spread. Each day he got up and each day he found the silver lining. In his earlier years, it must have been frustrating to work with hearing loss and other physical problems from the war. Life sometimes gets you down, but Grandpa would never let it show when it did.
He had every reason in the world to be bitter, but instead he rejoiced in his life, his family, his faith, and the small things around him and always uplifted those who knew him.

He was a hero to everyone who knew him.

"Courage doesn't always roar.Sometimes courage is the quiet voice at the end of the day saying,I will try again tomorrow."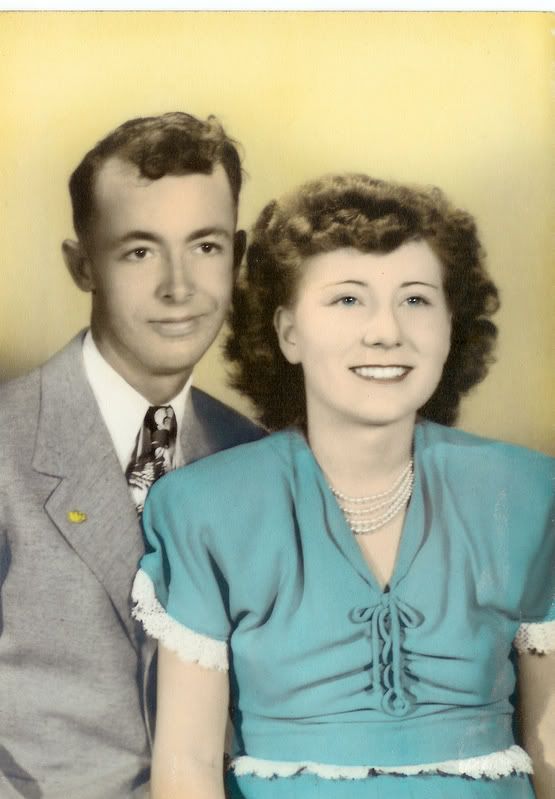 55 years together.........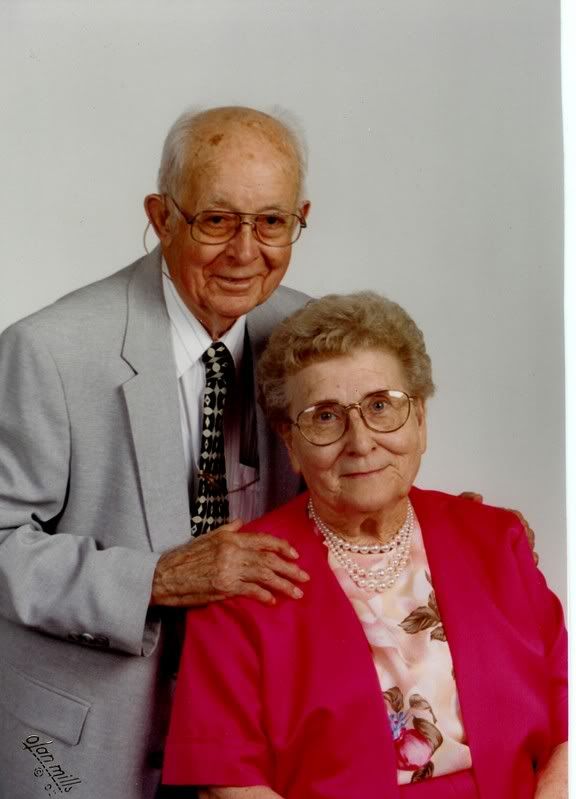 Collage at his funeral..........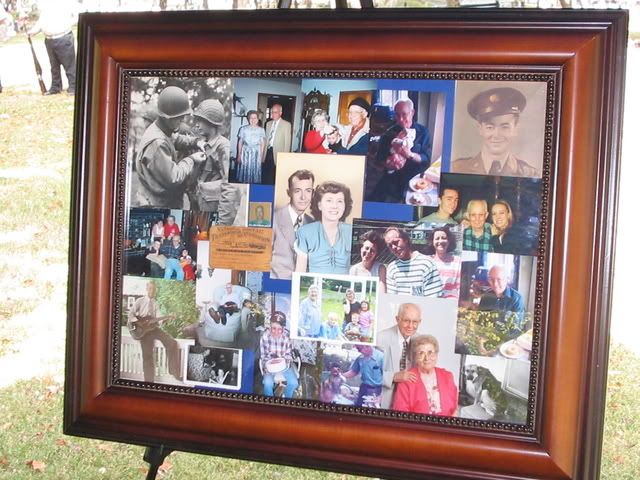 Labels:
death
,
family
,
personal
|
0 comments
Links to this post

Share