Monday, September 24, 2007
Monday, September 24, 2007 | Original Musings by Jen
|
Edit Post
LOL.... it's that time of year again.... where 8 little girls get together and run their hearts out.
Soccer (football for rest of world of course) for the u6 has it's charms.... but probably because I'm a mom.
Abby and a friend from school.
Pre-Game Shot.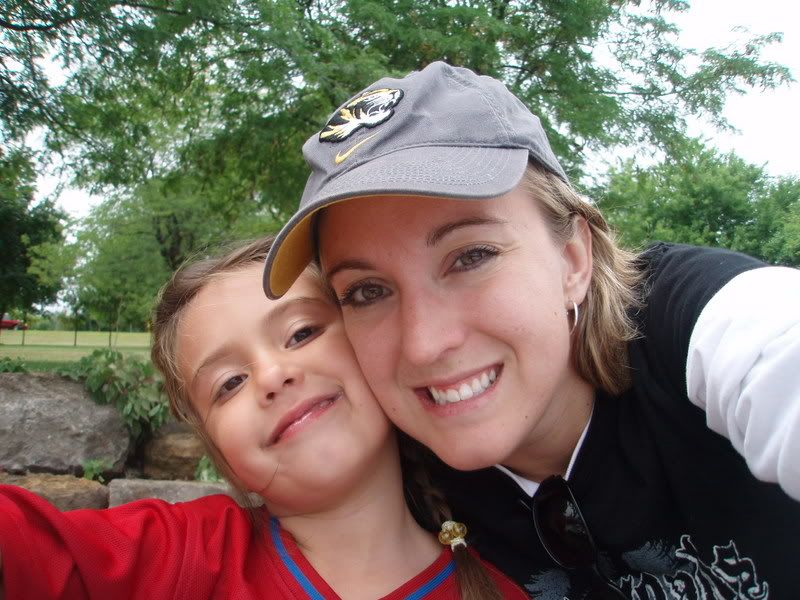 Coach Mommy helping with pre-game practice (getting them to spread out was the hardest part):
LOOK AT ME! I can stop the ball like Mommy!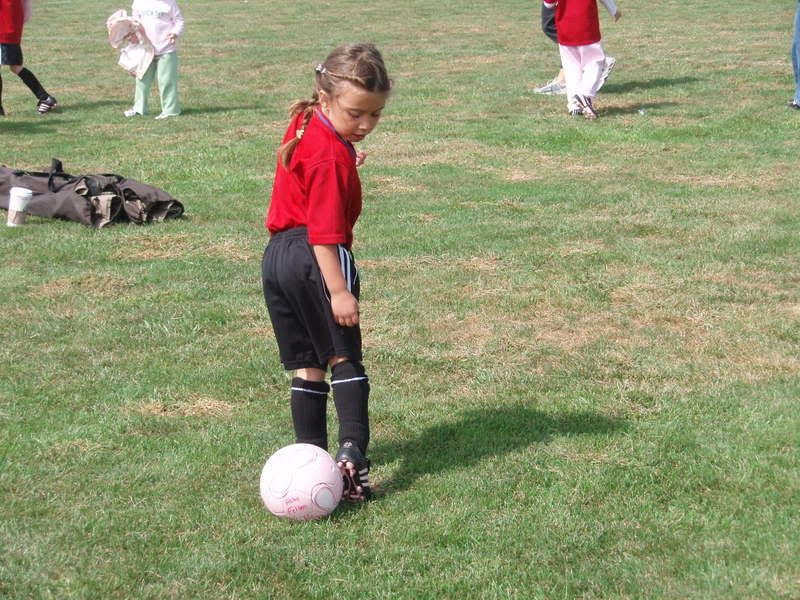 Unguarded goals are harder than you think when you're 5!!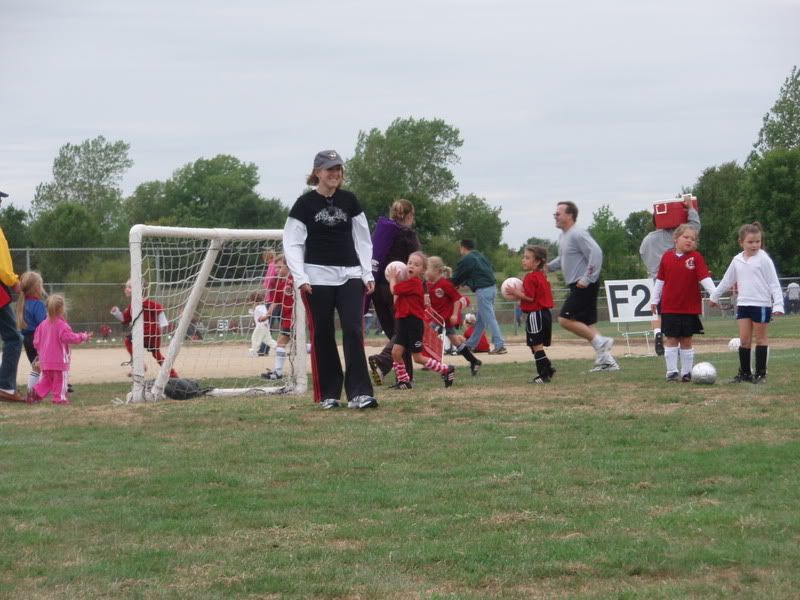 One day they will learn there is more to the game than running in a herd!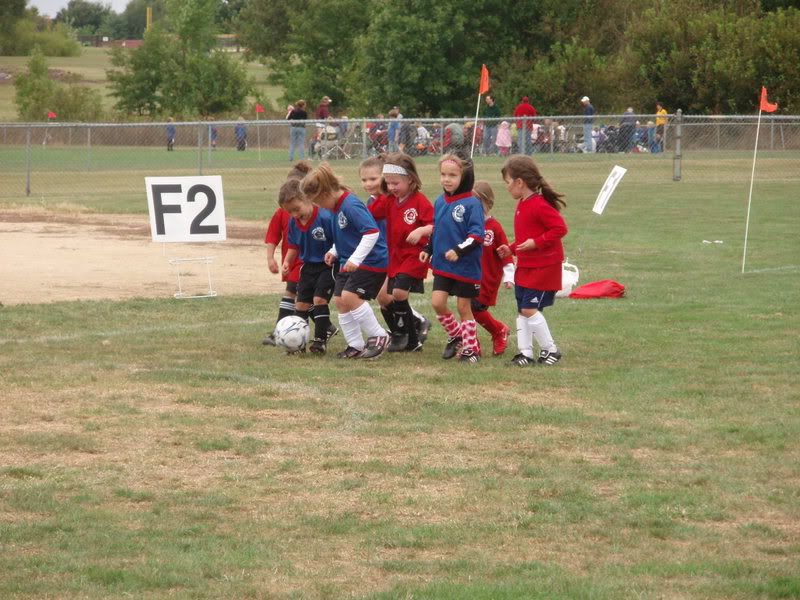 Share